8th April 2020 – Coronavirus – Covid-19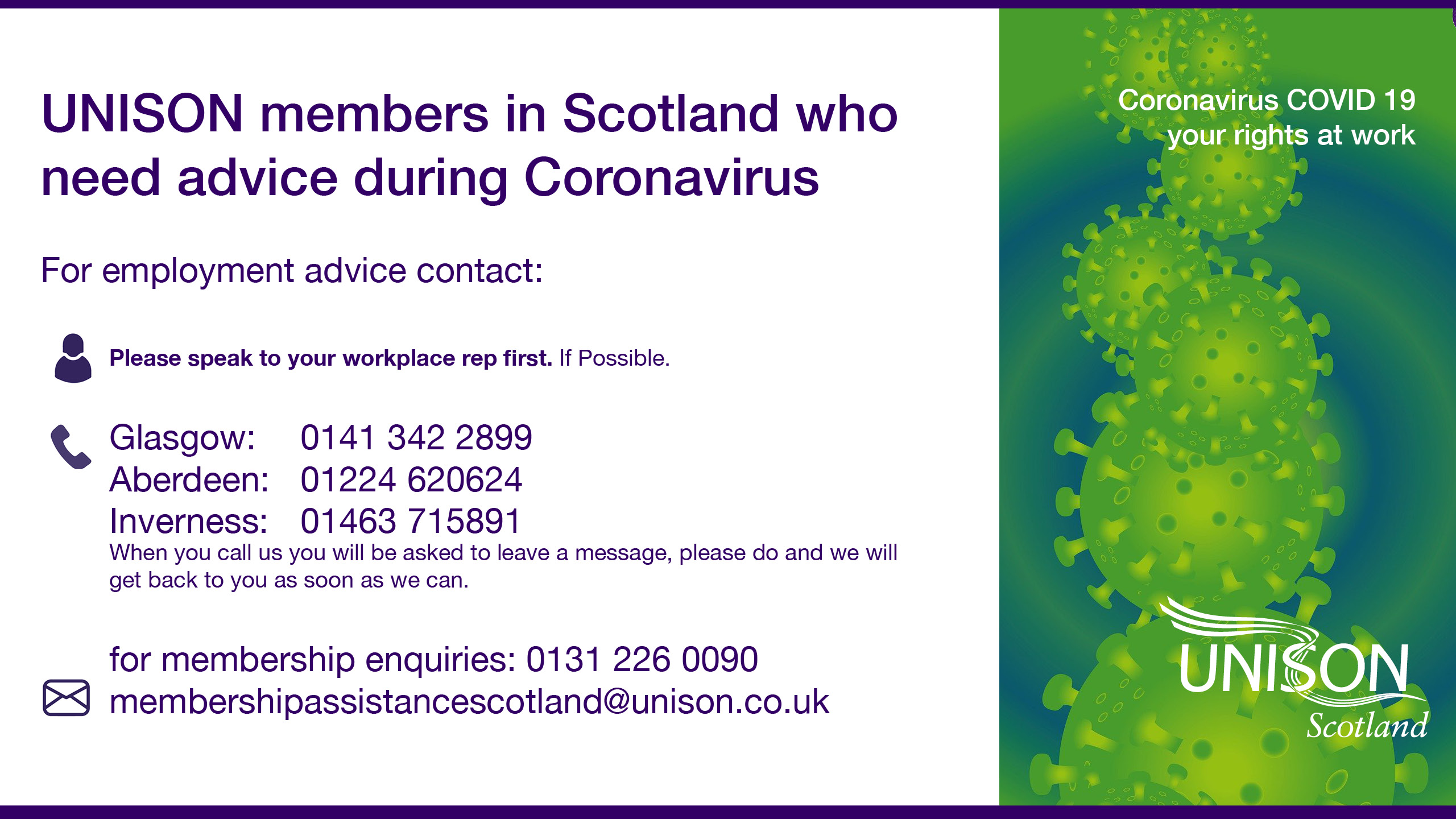 UNISON office buildings are closed because of the coronavirus lockdown.
You can contact us by phone or email
Please try and speak to your workplace steward first. We realise this may be difficult. But they should be your first port of call.
You will be asked to leave a message and we will get back to you as soon as we can.
You can email us at: membershipassistancescotland@unison.co.uk We will get your message to the right person and get back as soon as we can.
We are operating services remotely with all staff working from home. We have access to the data stored in our offices through remote secure access. But please bear with us.
Further information
Our corona website page is regularly updated with information about your rights at work: